A rapid increase in the demand for mobile apps has led small businesses to invest in app development. Having a mobile app can benefit your small businesses in many ways, starting from nurturing better customer relationships to skyrocketing the overall business revenue.
There's no doubt that the future lies in mobile itself and therefore, it has become the biggest marketplace to find the potential audience for your business. So, if you still haven't considered developing an app for your business, you're more likely to miss out on big opportunities.
It is worth noting that mobile app development is a critical process and not everyone's cup of tea. Of course, you would need to hire app developers to carry out the entire app development process. However, it's also important to get involved in the process to ensure that there aren't any pitfalls.
To help you along the way, we have compiled a quick app development checklist for small businesses. This checklist will familiarize you with several app development factors which has a huge impact on making your mobile app a success.
Research Your Competition:

It's important to research your competitors as it unfolds all the mistakes they've made in their apps, which you need to avoid. The truth is your competitors can be a goldmine for you. List down all your potential competitors and identify what features/services they offer through their mobile apps. Your job should be to stay ahead of your competition by providing more valuable features.
Know Your Audience:
At the end of the day, your goal is to provide value to the customers. However, that's only possible when you have in-depth knowledge about your target audience and their expectations.
You can't expect a user to download your app and use it on a daily basis if it doesn't resolve his queries. Developing a customer-centric mobile app, which meets customer expectations, is extremely important. So, make sure to familiarize yourself with your customers' preferences and build an app accordingly.
Pick the Right Mobile Platform: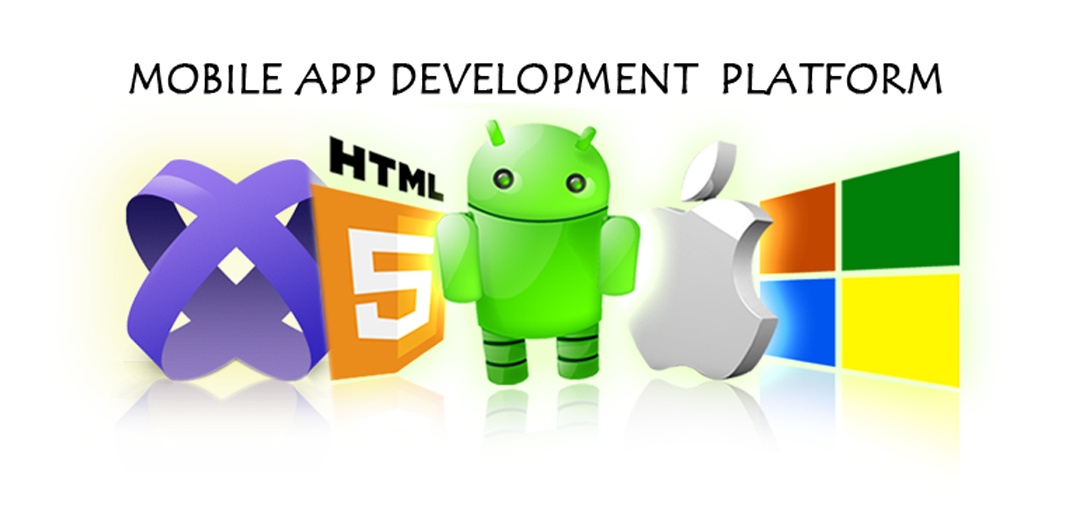 Choosing the right platform for your app is crucial. Think of it like this, there's no point in developing a mobile app for Android if more than 80% of your target audience use iOS. Of course, if your audience is a mix of Android and iOS users, you should invest in developing a cross-platform mobile app. However, if the majority of your target audience use the same mobile platform, say Android, for instance, you should stick to native app development.
Native mobile apps are platform-dependent and they're designed to work on one platform only. Cross-platform mobile apps, on the other hand, can be used on more than one platform, i.e., both Android and iOS.
Hire a Team of App Developers: 
As we mentioned earlier, you need proficient mobile app developers to turn your app idea into reality. Now, considering the fact that you're a small business, you're less likely to have a team of in-house app developers.
In such a scenario, it is better to hire one of the offshore app development companies, due to their low development rates. However, whichever company you hire, make sure it has the desired expertise and proficient resources to shape your vision into a fully-functional mobile app.
It is worth noting that the expertise of developers has a huge impact on deciding whether your app stands out in the market or not. Despite the uniqueness of your idea, if the development process isn't carried out precisely, you're less likely to captivate your target audience, let alone become a success. So, make sure to put in your time so that you hire the best app development company.
ASO (App Store Optimization)
With millions of mobile apps available in the app store, how would you rank your mobile app to the top? Well, the answer is app store optimization. ASO is a technique via which you optimize your mobile app is such a way that it appears at the top when users search using specific keywords.
Think of ASO as an equivalent of SEO for mobile apps. ASO involves everything, starting from using a captivating app icon to writing the perfect description/title. ASO is often overlooked by many app publishers. The truth is if you precisely utilize the most suitable SEO tactics, you can increase the number of downloads for your app.
Conclusion:
The mobile app industry has extensive benefits for small businesses. If you provide your customers with an exceptional mobile app, you can easily increase your customer base as well as overall revenue at the same time. Use the above checklist to ensure that your mobile app does not have any flaws and has the potential to provide value to your customers.
Author: Sunit Panwar is chief technology officer at RV Technologies. He is very passionate about implementing new technologies in developing innovative mobile development and website development. He constantly looks forward to various interesting ideas and ways to implement them with advanced functionalities. He keeps on inspiring the developers with new functionalities, ideas as well as tools.